More welcome rain in central Queensland
Ben Domensino, 28 March 2019
Parts of central Queensland have received their heaviest rain in more than 40 years as Ex-Tropical Cyclone Trevor continues to track across the state.
Trevor's remnant low pressure system has brought welcome rain to large areas of western and central Queensland this week.
After delivering the best rain 69 years at Isisford and the heaviest rain in 25 years at Blackall earlier in the week, the focus of the rain shifted east on Wednesday.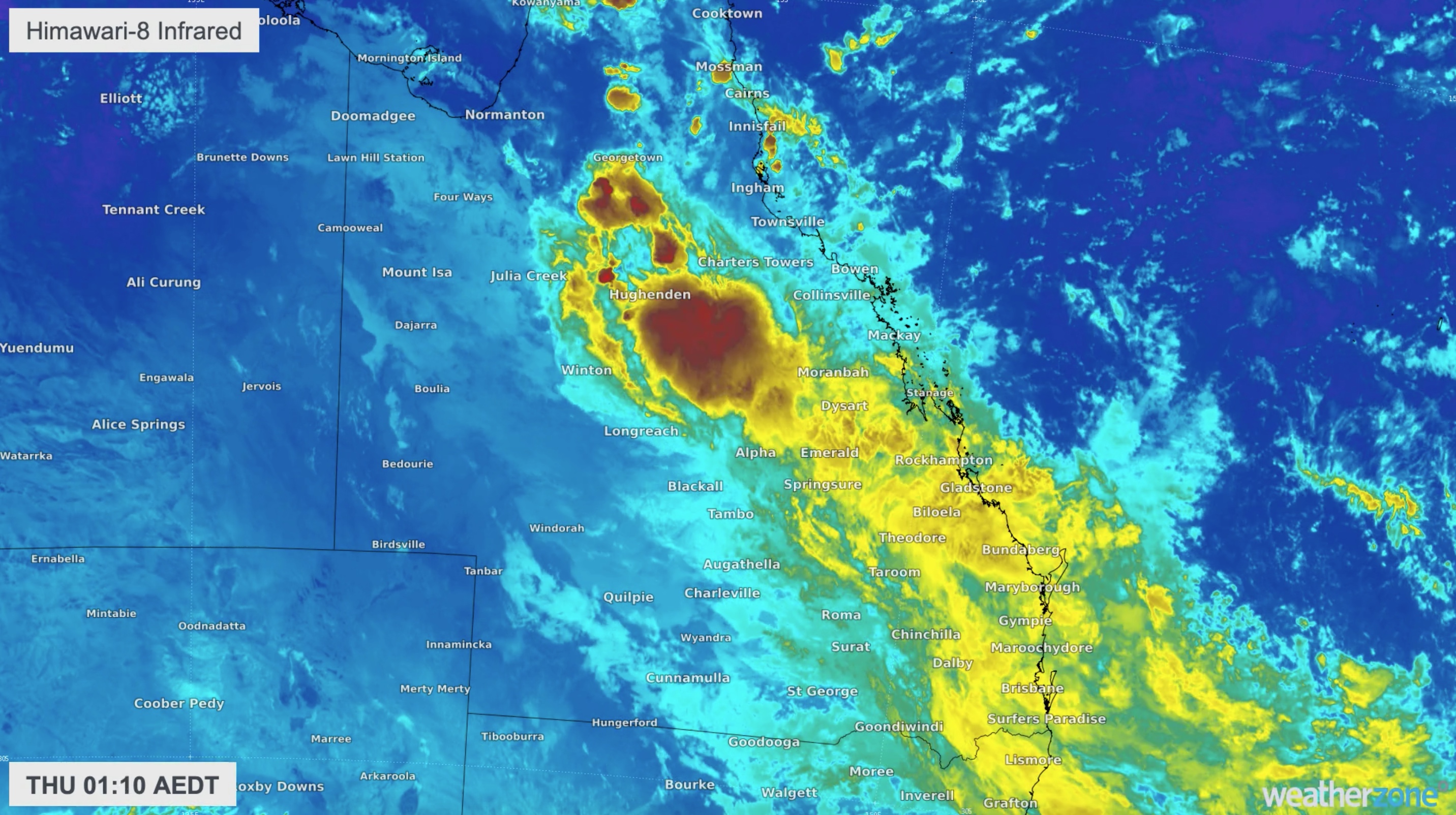 Image: Enhanced infrared satellite image showing cloud draped over central and southeast Queensland on Thursday morning.
Clermont Airport, located in Queensland's Central Highlands and Coalfields district, received 151mm of rain during the 24 hours to 9am on Thursday. This was their heaviest rain since 1973 and the heaviest in more than 130 years of records during March.
Tropical moisture being carried further south has also brought some noteworthy rainfall totals to parts of the state's southeast.
Sunshine Coast Airport's 118mm during the 24 hours to 9am on Thursday is their highest daily total since Tropical Cyclone Marcia back in February 2015.
Rain and thunderstorms will continue to affect central and northern Queensland on Thursday, before becoming more widespread across the state on Friday and Saturday.
Visit http://www.weatherzone.com.au/warnings.jsp for the latest warnings.