Hot start to summer in Perth
Ben Domensino, 4 December 2019
Perth is having one of its hottest starts to summer on record.
A stagnant weather pattern is allowing hot air to linger over southwestern Australia during the opening week of summer.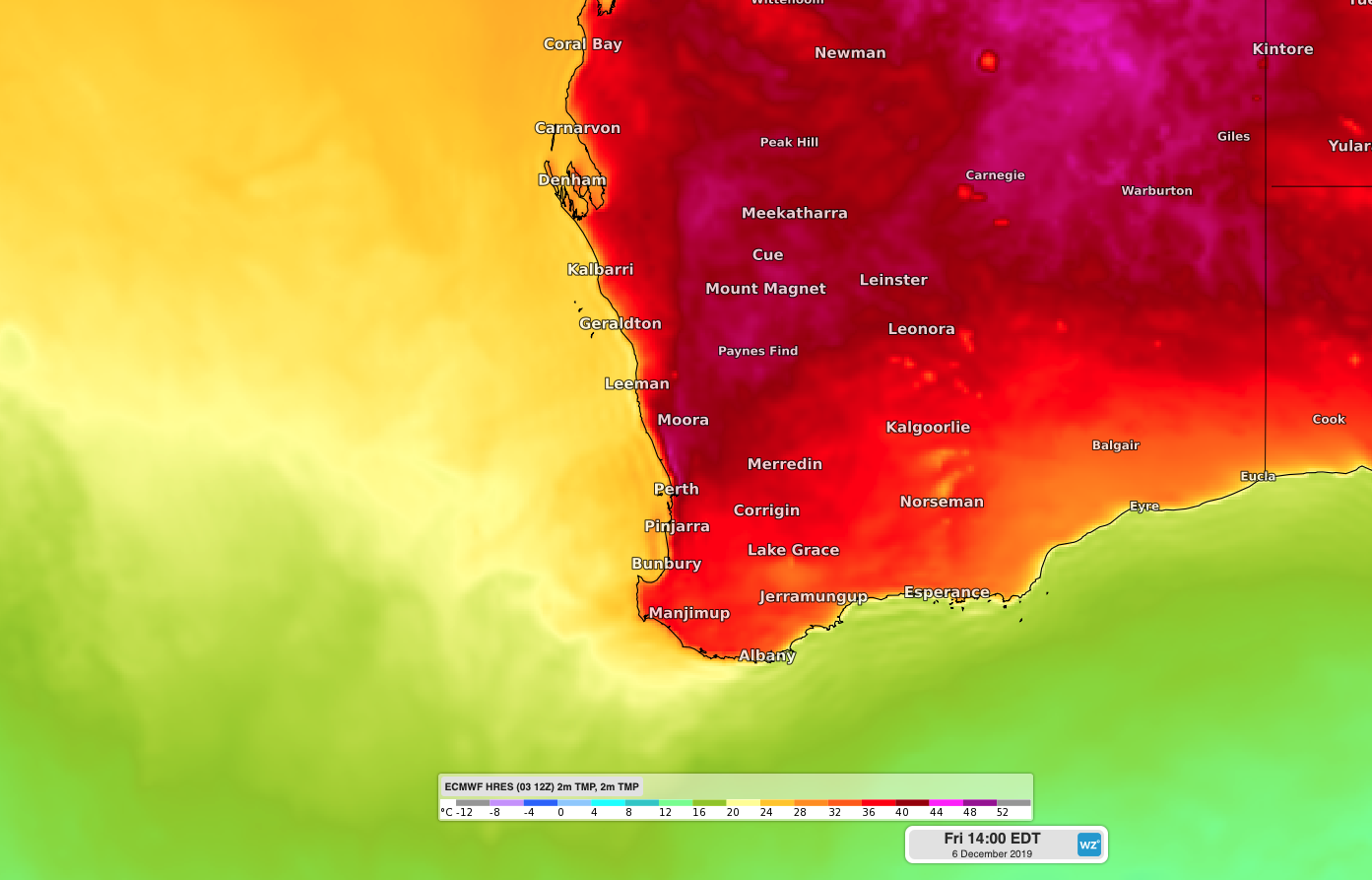 Image: Modelled surface temperature showing hot air over southwestern Austraia on Friday, December 6th.
After reaching 33 degrees on Sunday and 36 degrees on Monday, Perth hit a sweltering 41.6 degrees on Tuesday. This was the city's hottest day on record this early in the season. Prior to 2019, Perth had not experienced this type of heat until December 20th.
Looking ahead, there will be little relief from the heat until the weekend, with Perth forecast to reach tops of 36 to 41 degrees between Wednesday and Friday. This persistent warmth should give the city a five day spell of days above 35 degrees by Friday, which would also be a record for this early in summer.
Milder weather will return to Perth on the weekend as a cold front sweeps over southwestern Australia on Saturday. The city is forecast to reach 26-26 degrees on Saturday and Sunday, which is slightly below average for this time of year.