From sweat to wet in Cloncurry
Ben Domensino, 5 February 2019
Cloncurry is already having one of its wettest Februaries on record, less than a week into the month.
It's been an eventful summer in the northwest Queensland town of Cloncurry, with a record-breaking run of heat followed by record-challenging rain.
Between December 16th and January 27th, Cloncurry registered 43 consecutive days at or above 40 degrees. This was a new record for the town and such a run of heat had never previously been recorded in Queensland.
Shortly after this record-breaking stretch of hot days, it started raining in Cloncurry. Since then, the rain hasn't let up.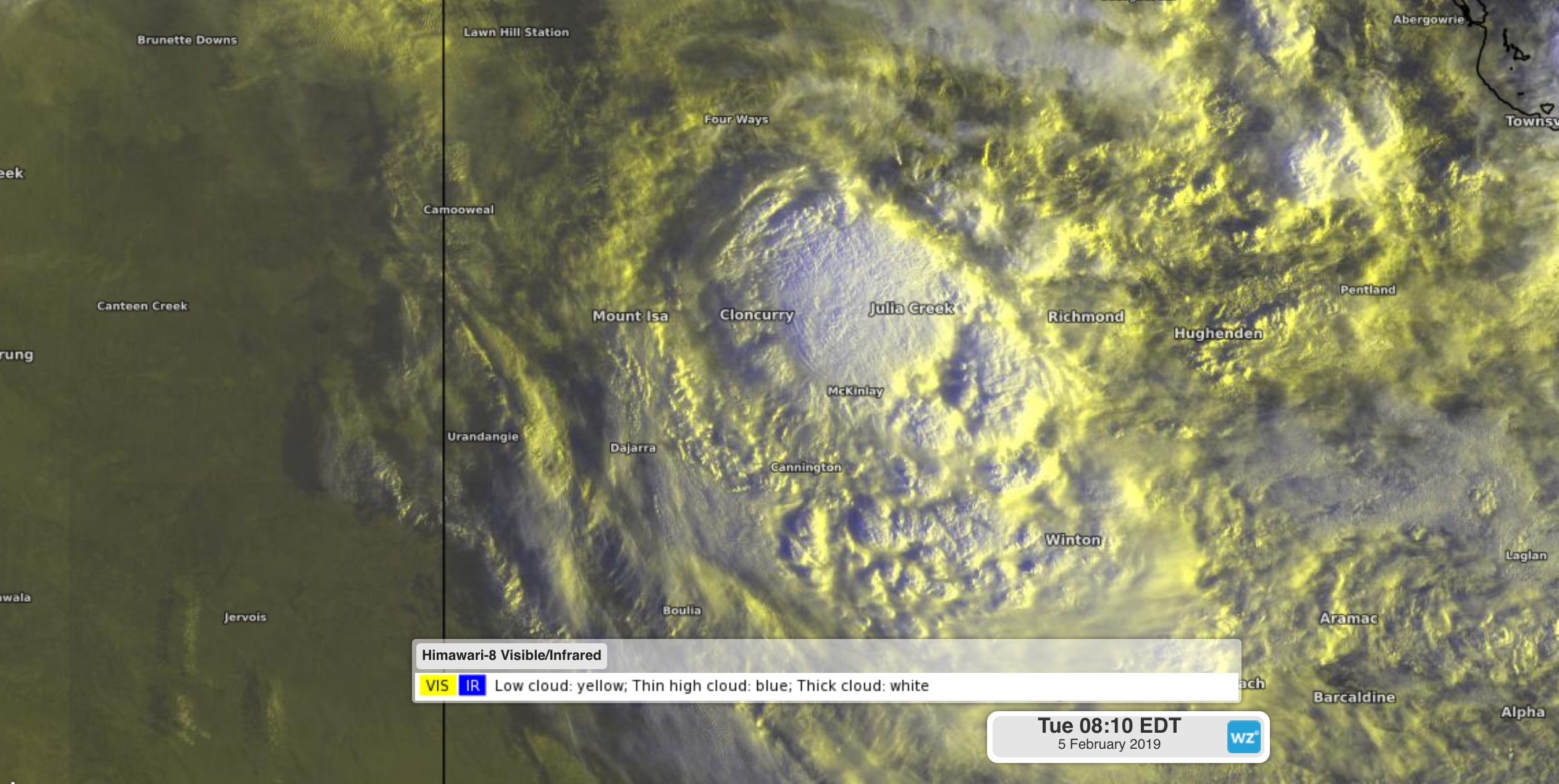 Image: Cloud over Cloncurry on Tuesday morning.
Cloncurry Airport has received nearly half a metre of rain during the last eight days. During the first five days of February alone, there has been 449.4mm of rain at Cloncurry Airport. This is the airport's wettest February on record, although data only goes back a few decades.
Another rain gauge located in town has collected 432mm during the first five days of the month. This is its second highest February total in more than a century of records, beaten only by 444.7mm in 1895.
More rain may fall in Cloncurry on Wednesday before drier weather returns during the second half of the week.