France breaks June heat record, all-time record under threat on Friday
Ben Domensino, 28 June 2019
France set a new national June maximum temperature record on Thursday as an intense heatwave continues to grip parts of Europe.
A large mass of hot air drifting over western Europe sent the mercury soaring in parts of France on Thursday. The highest temperatures occurred in the country's southern inland, where the mercury reached the high thirties and low forties in parts of the Gard, Vaucluse and northern Bouches-du-Rh'ne departments (regions).
According to the French meteorological service, Meteo-France, Thursday's maximum temperature of 43.5 degrees at Montclus was a new national record for the month of June. Prior to this heatwave, the highest temperature reliably recorded in France during June was 41.5 degrees in 2003.
Meteo-France has issued a 'red alert' for heat in the Gard, Herault, Vaucluse and Bouches-du-Rhone departments in southern France during Friday and Saturday morning. This is the highest category on a four-tiered scale, used to warm people of 'dangerous phenomena of exceptional intensity.'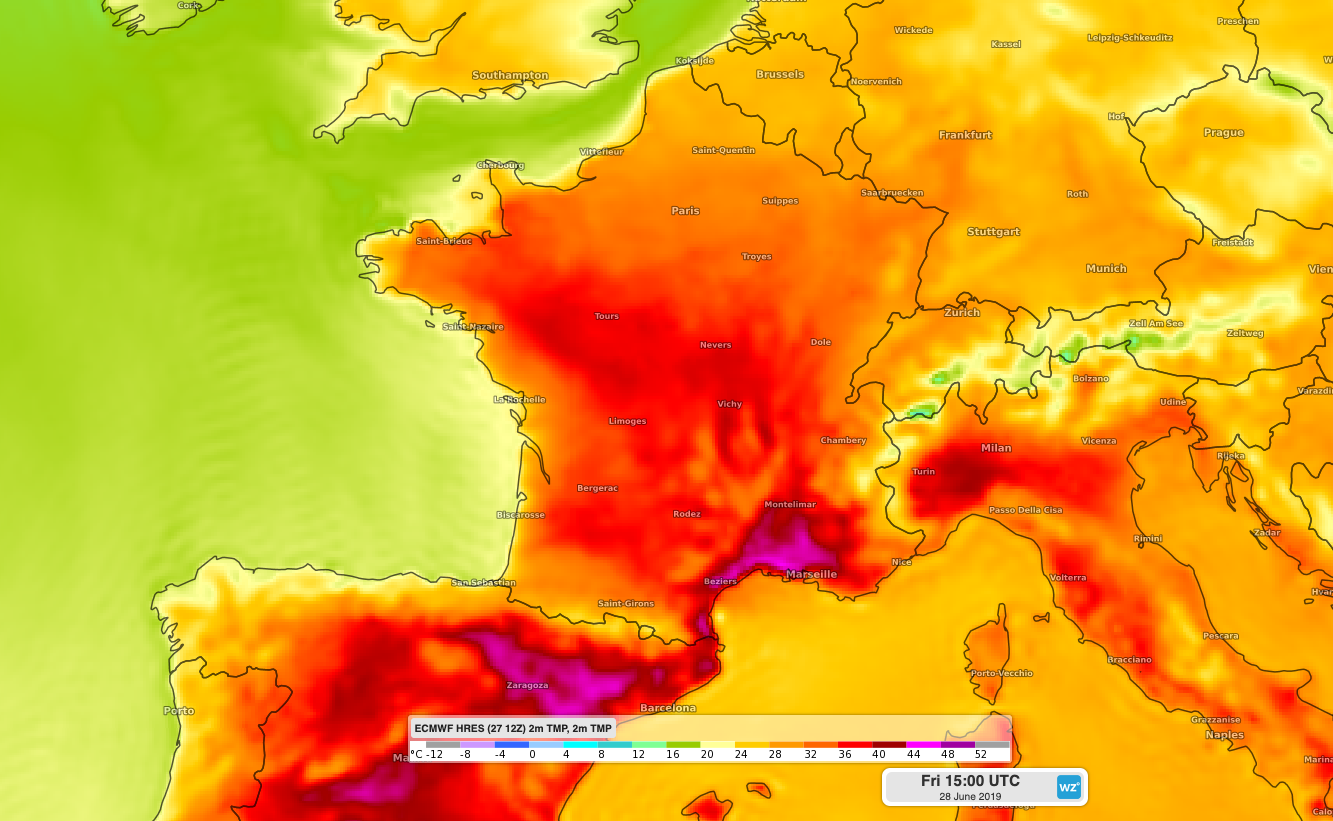 Image: Forecast surface temperatures on Friday, according to the ECMWF-HRES model.
Friday's maximum temperatures are expected to be a few degrees hotter than Thursday in parts of southern France. Meteo-France predicts maximums to reach 41-44 degrees in areas under the red alert, possibly hitting 45 degrees in some places.'
Friday's heat is likely to challenge the country's all-time maximum temperature record, which was 44.1 degrees during August, 2003.