Four days of dangerous wintry weather ahead
Ben Domensino, 8 August 2019
Severe weather warnings have been issued in four states and territories as Australia's southeast braces for a multi-day spell of intense, wintry weather.
A large mass of polar air will be driven across southern and southeastern Australia between Thursday and Sunday by an intense low pressure system.
This complex system will produce a mix of dangerous weather, including heavy rain, thunderstorms, hail, snow, damaging winds and blizzards across a broad region over a number of days.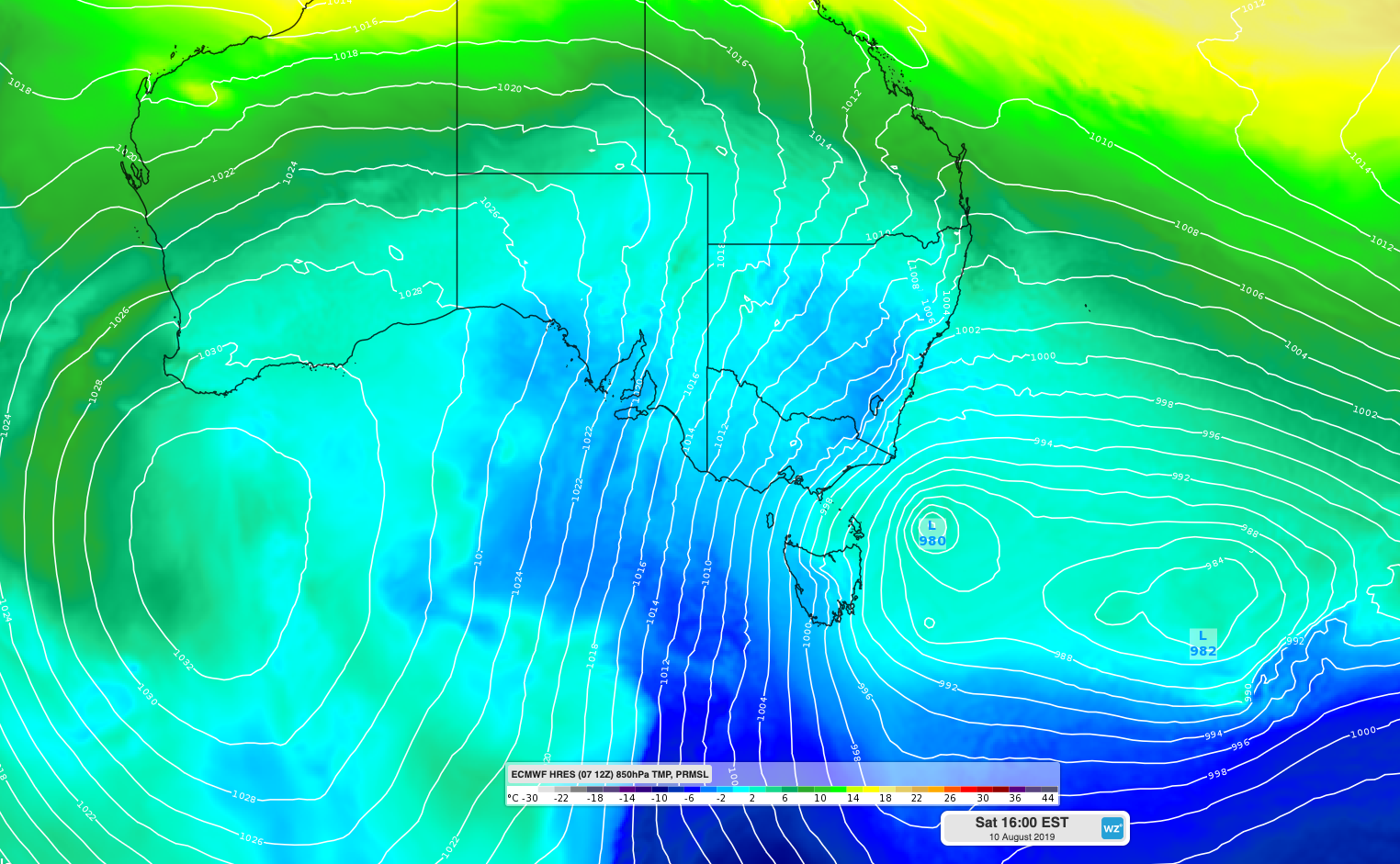 Image: ECMWF-HRES models showing cold air being driven over southeastern Australia on Saturday by an intense low pressure system in the Tasman Sea.
The focus of the strongest winds and heaviest rain will initially be in South Australia on Thursday morning, before spreading into Victoria, NSW and the ACT during Thursday and Friday. The threat of severe weather will continue into the weekend.
On Thursday morning, severe weather warnings were in place for damaging winds in southern and central districts of South Australia, most of Victoria, large areas of southern and central NSW and the ACT. These warnings are likely to be updated numerous times during the next four days as the weather event unfolds.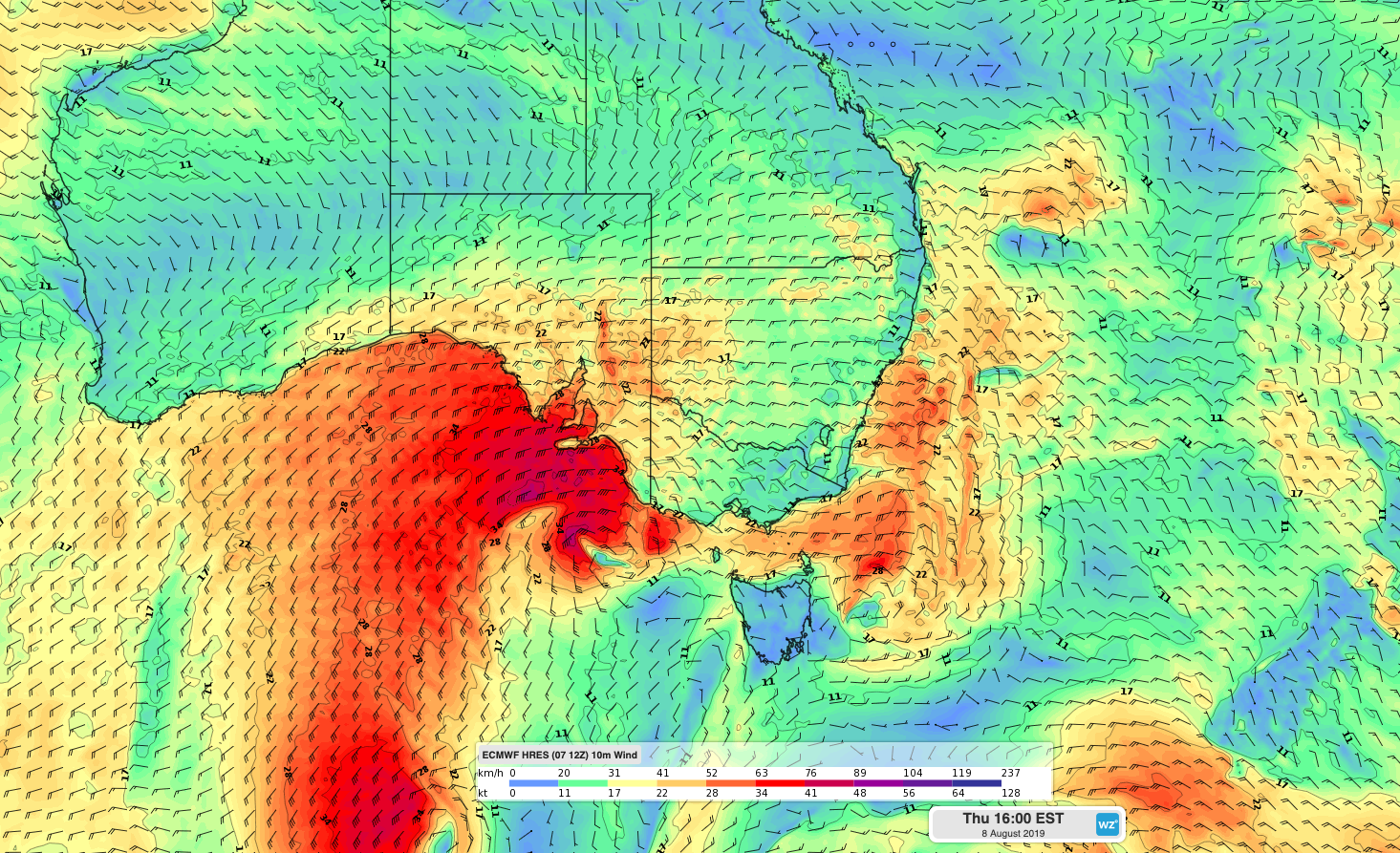 Image: Forecast surface wind on Thursday afternoon according to the ECMWF-HRES model.
This pulse of polar air is likely to cause the lowest temperatures in a few years in some areas of southeastern Australia, which will be exacerbated by significant wind chill. Canberra's forecast tops of 8°C on Friday and Saturday would be their lowest maximum temperatures since 2016.
Sheep graziers warnings have also been issued in a number of states due to the risk this week's cold weather will pose to livestock. Road weather alerts are also in place for some areas.
Temperatures will dip low enough to produce snow down to about 500 metres above sea level in parts of Tasmania, Victoria, the ACT and southern NSW during Friday and Saturday. Snow could reach even lower than this in some areas at times. As the frigid air surges north, snow should also settle on the central and northern ranges and tablelands in NSW on Friday and Saturday. There could even be a few flurries on Queensland's Granite Belt on Saturday night or Sunday morning.
A standout feature of this weather event will be the depth of the cold air in the atmosphere, which will make it conducive to good quality snow. Some areas that only see snow once a year could receive 5-15cm of cover. In the alps, some ski resorts should see around 50cm of fresh powdery snow by the end of Sunday, with one metre of new cover possible near the peaks.
The most intense weather from this system will occur between Thursday and Saturday in most areas, although Sunday will still be cold and windy across a large part of the country. Calmer weather will return early next week, although temperatures will take a few more days to bounce back.
Be sure to keep up to date with the latest forecasts and warnings between now and Sunday.