Ex-Tropical Cyclone Penny soaks central Queensland
Ben Domensino, 9 January 2019
The heaviest rain in two years has fallen in parts of central Queensland as Ex-Tropical Cyclone Penny edges closer to the state's eastern tropical coastline.
Despite remaining below tropical cyclone strength as it approached Queensland's, Penny's remnant low pressure system has still brought plenty of rain during the last 24 hours.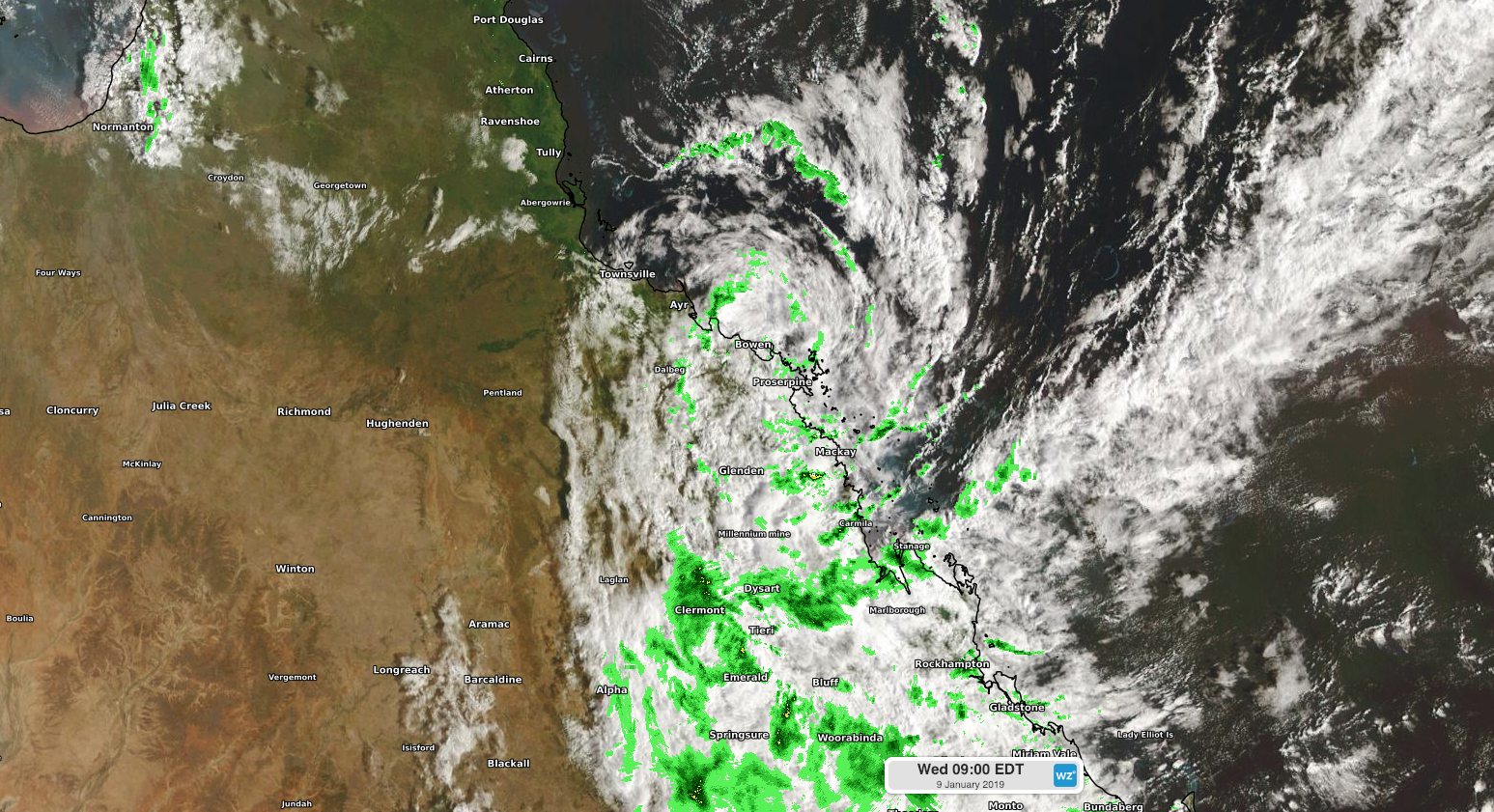 Image: Composite satellite and radar image showing Ex-Tropical Cyclone Penny on Wednesday, January 9th, 2019.
St Lawrence received 147mm during the 22 hours to 7am on Wednesday, which is its highest daily total in two years.
Other notable totals during this time included 163mm at Mt Bridget and 159mm at Prospect Creek, both located to the south of Mackay.
Ex-Tropical Cyclone Penny was located a little over 100km/h to the east Bowen early on Wednesday morning and is expected to move towards the north northwest during the next 24 hours. As this stage, the system should cross the coast somewhere between Bowen and Cairns either today or tomorrow.
The northward movement of the low pressure system may allow heavy rain to spread up the coast to about Townsville during the next 24 hours. According to the Bureau of Meteorology, rainfall rates could reach 100-180mm in six hours as the system moves towards the north, roughly parallel to the coast.
Visit http://www.weatherzone.com.au/warnings.jsp for the latest warnings.