Eastern Australia fire weather update
Ben Domensino, 12 November 2019
Tuesday will be a dangerous day for fires in eastern Australia as dry, hot and windy weather affects parts of NSW and southern Queensland.
As the sun rose on Tuesday morning, satellite images revealed an arc of smoke stretching more than 3000 kilometres off Australia's east coast. This smoke was from bushfires that have been burning in NSW and southern Queensland during the last several days.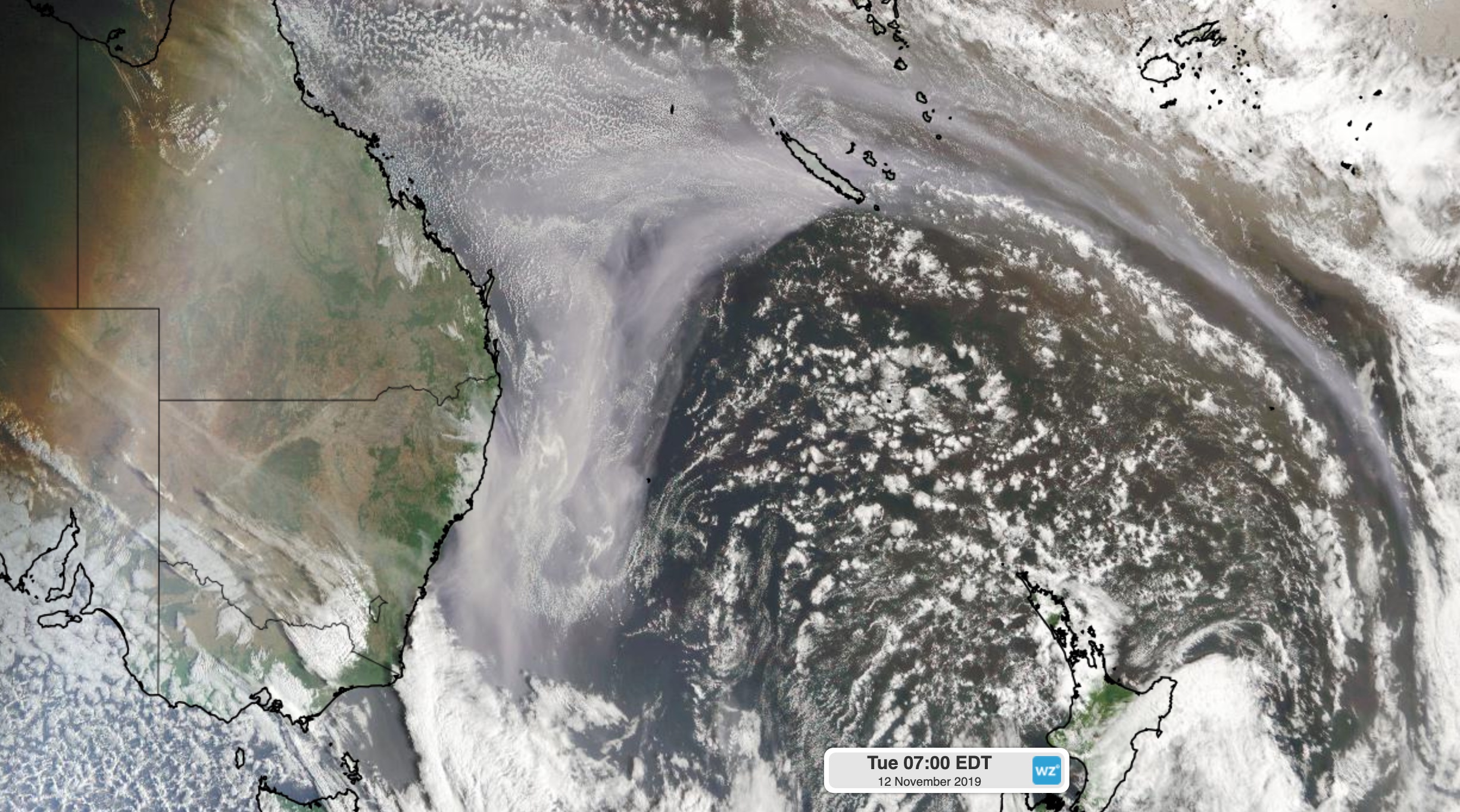 Image: Satellite image showing an arc of bushfire smoke stretching over the Pacific Ocean on Tuesday morning.
At 7am on Tuesday, there were 54 fires burning in NSW and 25 were uncontained, with total fire bans in force for the entire state. Very High to Extreme fire danger ratings are likely for most of NSW on Tuesday, with Catastrophic ratings expected between the Illawarra and Hunter, including the Greater Sydney area.
The NSW Rural Fire Service has issued a number of maps showing where some of the state's existing fires are expected to spread on Tuesday. Vist https://www.rfs.nsw.gov.au/fire-information/major-fire-updates to find the latest maps, which could be updated as the day unfolds.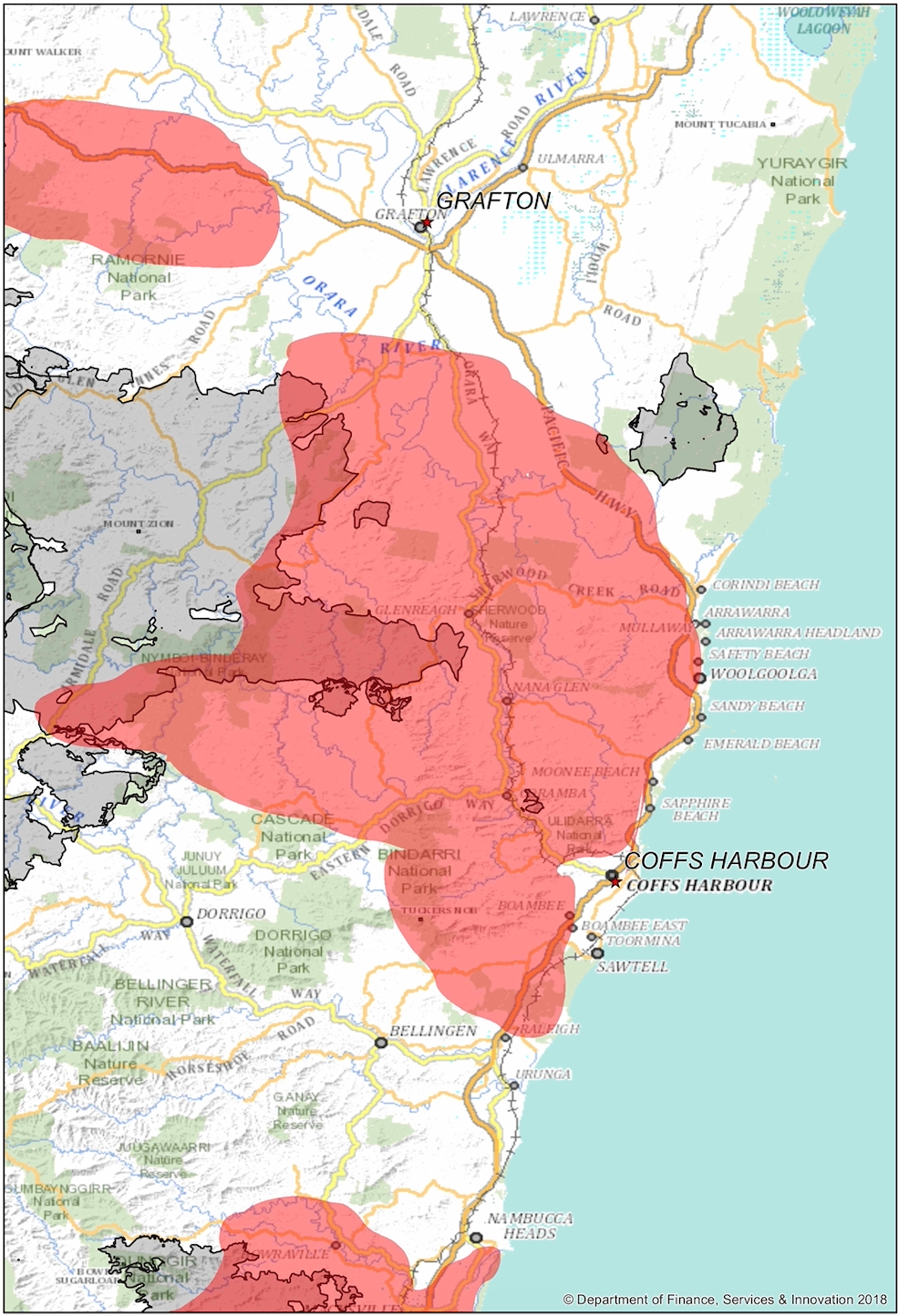 Image: A map released by the NSW RFS showing where some of the state's bushfires are likely to spread on Tuesday (red shading). Note that these predictions may change throughtout the day.
In Queensland, Severe fire danger ratings are anticipated for the Darling Downs and Granite Belt and Southeast Coast districts on Tuesday. The state's Fire and Emergency Service has 40 aircraft on standby to combat any fires that require aerial assistance.
The development and behaviour of bushfires is likely to change rapidly during today's dangerous weather conditions. Keep up to date with the latest fire information here:
NSW - https://www.rfs.nsw.gov.au/fire-information/fires-near-me
QLD - https://www.ruralfire.qld.gov.au/map/Pages/default.aspx
The smoke from Tuesday's fires will affect a broad area of NSW and southern Queensland, likely affecting visibility and air quality in many areas. Visit https://www.health.nsw.gov.au/environment/factsheets/Pages/bushfire-smoke.aspx for information about the effects of bushfire smoke on your health.