Early summer heat hits Brisbane
Ben Domensino, 6 December 2019
Brisbane just had its warmest pair of days this early in the season for 51 years.
A mass of warm air is lingering over southeast Queensland this week caused the mercury climbed around 10 degrees above average in some areas on Thursday and Friday.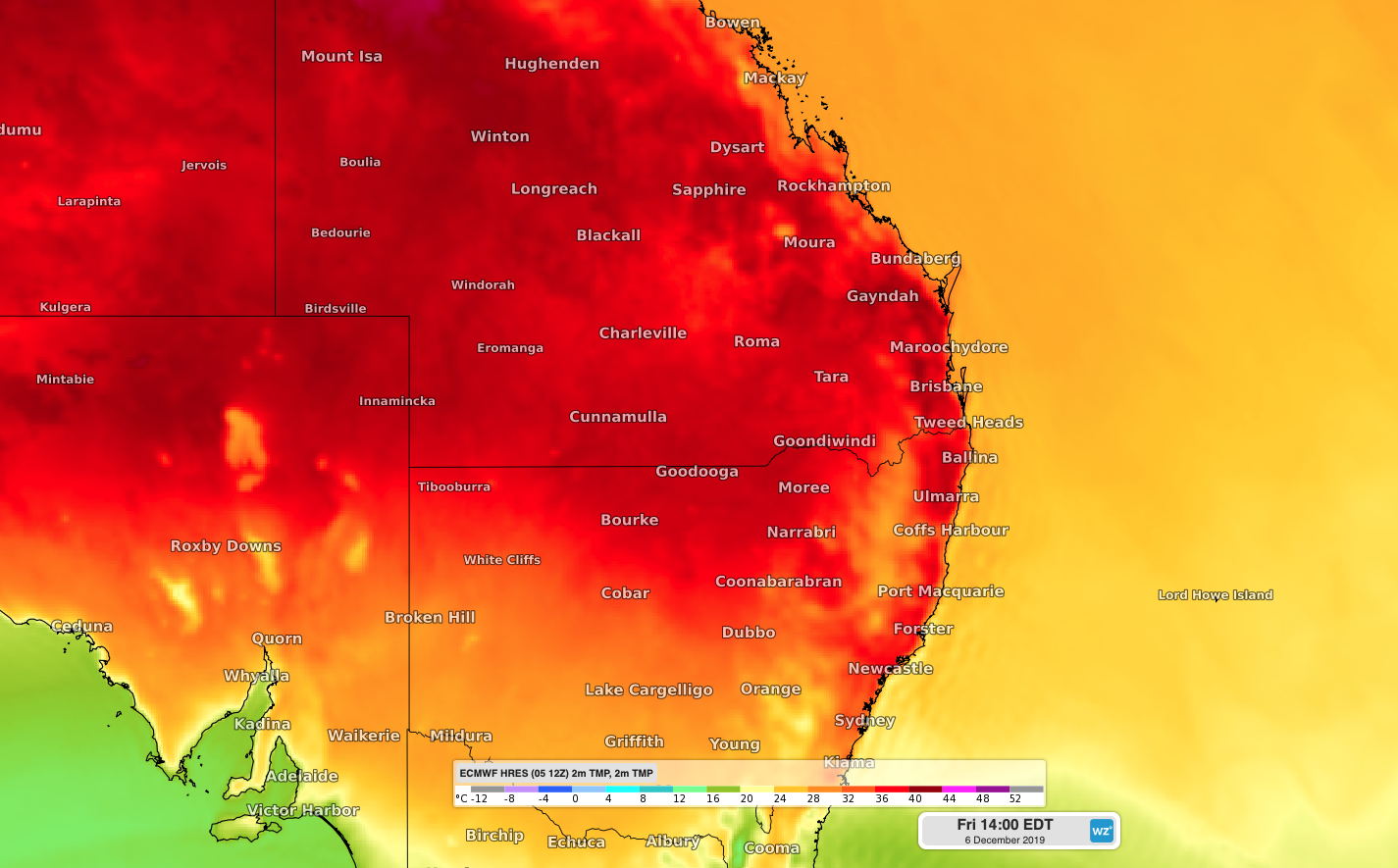 Image: Modelled surface temperature showing hot air over southeast Queensland and other areas of eastern Australia on Friday, December 6th.
Brisbane's 37.7 degrees on Thursday and 38.6 degrees on Friday were well above the city's December average maximum of 29 degrees. These were also the warmest pair of days this early in the 'warm season' since 1968, when consecutive days reached 37.7 and 40.8 degrees in late November.
Friday was also Brisbane's hottest December day in 18 years, although it fell short of the city's December record of 41.2 degrees from 1981.
The city is forecast to reach the high thirties again on Saturday before maximums drop to the low thirties on Sunday and Monday.
Ipswich is forecast to reach 43 degrees on Saturday, possibly challenging the December record at Amberley Airport, which is 43.8 degrees from 1972.