Dust storm developing in western NSW
Ben Domensino, 12 February 2019
A dust storm is developing in western NSW this afternoon and some of this airborne dirt may reach coastal areas tonight.
Satellite imagery detected a large mass of airborne dust building over western NSW early on Tuesday afternoon. The dust storm was being created as blustery northwesterly winds picked up dry topsoil across drought-stricken areas of western and southern inland NSW.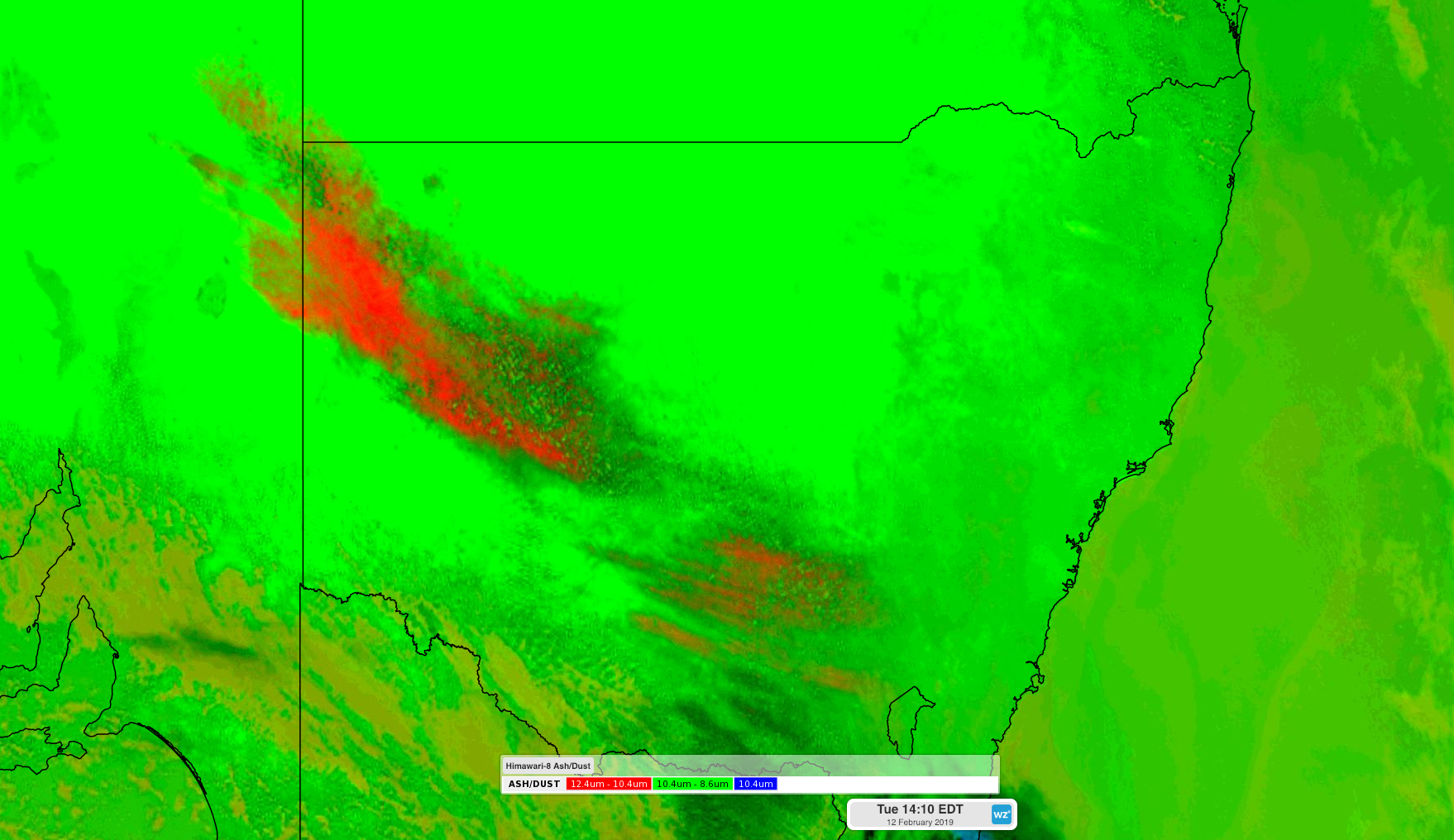 Image: False colour satellite image showing a large dust storm (red) in western NSW on Tuesday afternoon.
A wind gust of 74km/h was recorded at Fowlers Gap shortly after 2pm, with gusts above 70km/h also registered in Griffith and Swan Hill earlier in the day.
This is the latest in a series of dust storms that have affected NSW after a prolonged run of drier than usual weather throughout most of last year. Every month except for October and November received below-average rain in 2018, making it the state's sixth driest year on record overall. January this year was also drier than usual.
The raised dust in western NSW will move east this afternoon ahead of the approaching cold front. Some of the dust could make it over the ranges and reach coastal areas tonight, most likely in the state's southeast.