Darkness taking over Australia as equinox approaches
Ben Domensino, 7 March 2019
Days will only be longer than nights for another two weeks in Australia, with the autumn equinox fast approaching.
The transition from longer days to longer nights will occur in Australia on March 21st this year, on the date if the March equinox.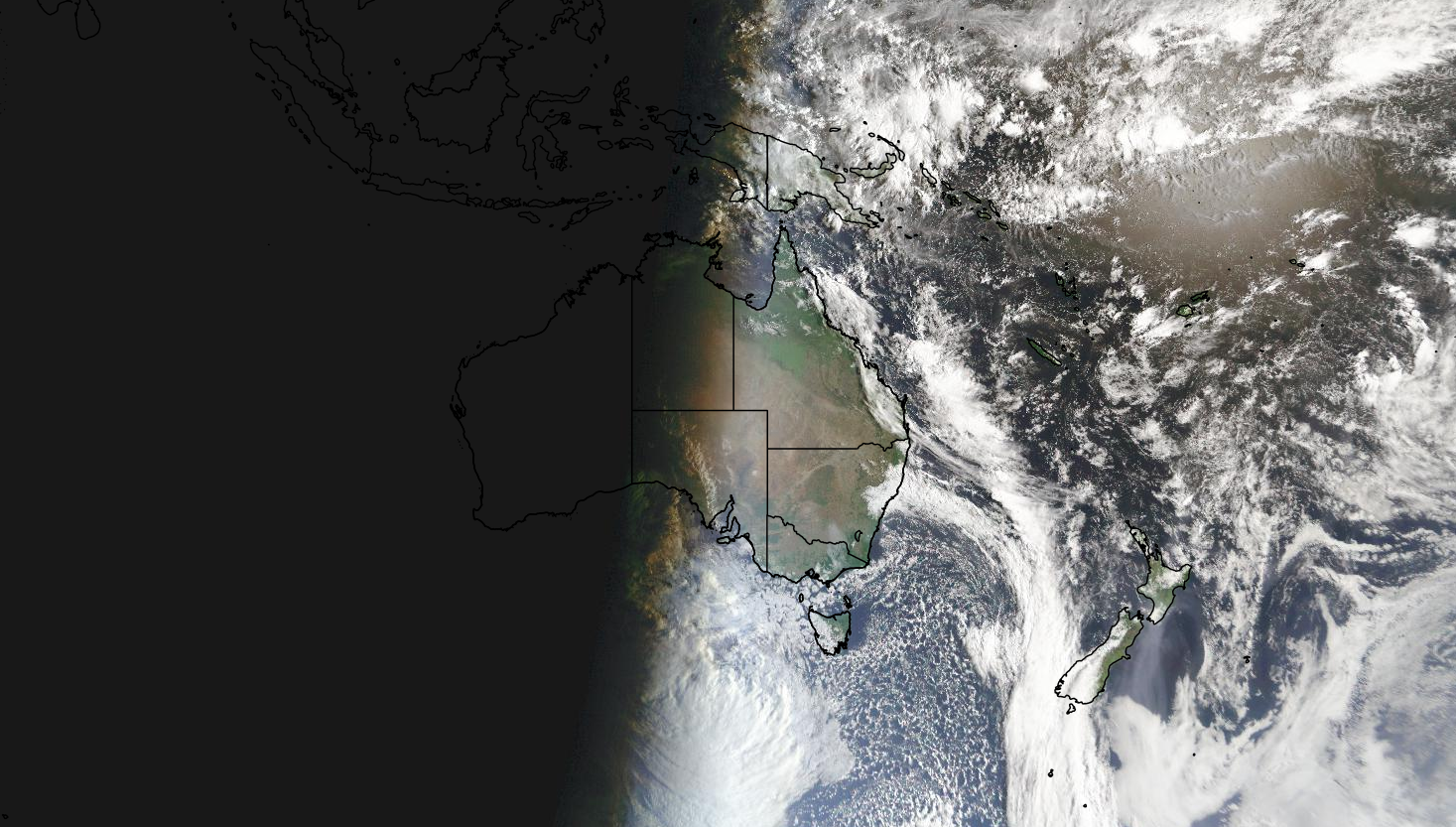 Image: Sunrise on March 7th, 2019, two weeks before the March equinox.
On this day, our Sun will appear to move over Earth's equator and pass from the southern hemisphere to the northern hemisphere. It's worth noting that the sun doesn't actually 'move' over the equator at the equinox. It just appears to do so because the Earth's tilt relative to the sun causes the sun to change position in our sky throughout the year.
When the sun sits directly over the equator on the date of the March equinox, day and night are roughly equal in length everywhere on Earth. After this, nights get progressively longer and days get shorter in the southern hemisphere. This trend continues for three months until the winter solstice in late June.
Some cultures use the equinoxes and solstices to mark the transition from one season to the next. For example, the March equinox marks the end of winter and the beginning of spring in North America.
In Australia, the large oceans surrounding our country act as insulators, causing the hottest and coldest part of the year to occur a little while after the summer and winter solstices. It therefore makes more sense climatologically to define seasons based on calendar months, with summer running from December to February and winter from June to August.
Various structures around the world align with the sun in unique ways on the March equinox. The sun rises directly over the central tower of Cambodia's Angkor Wat on the March equinox, when viewed from just inside the temple's western entrance gate. In Egypt, the Great Sphinx appears to look directly at the equinox's rising sun.