Dangerous fire weather hits Tasmania
Ben Domensino, 25 January 2019
The hottest weather in five years and blustery winds will affect parts of Tasmania today, elevating fire danger ratings across the state.
Large swathes of inland Tasmania have already been scarred by bushfires in recent weeks, and a number of these fires were still burning on Friday morning. As of 11am, there were six Emergency Warnings and nine Watch and Act alerts in place across the state.
Unfortunately, high temperatures and gusty winds will exacerbate the situation today by making these fires very difficult for authorities to control.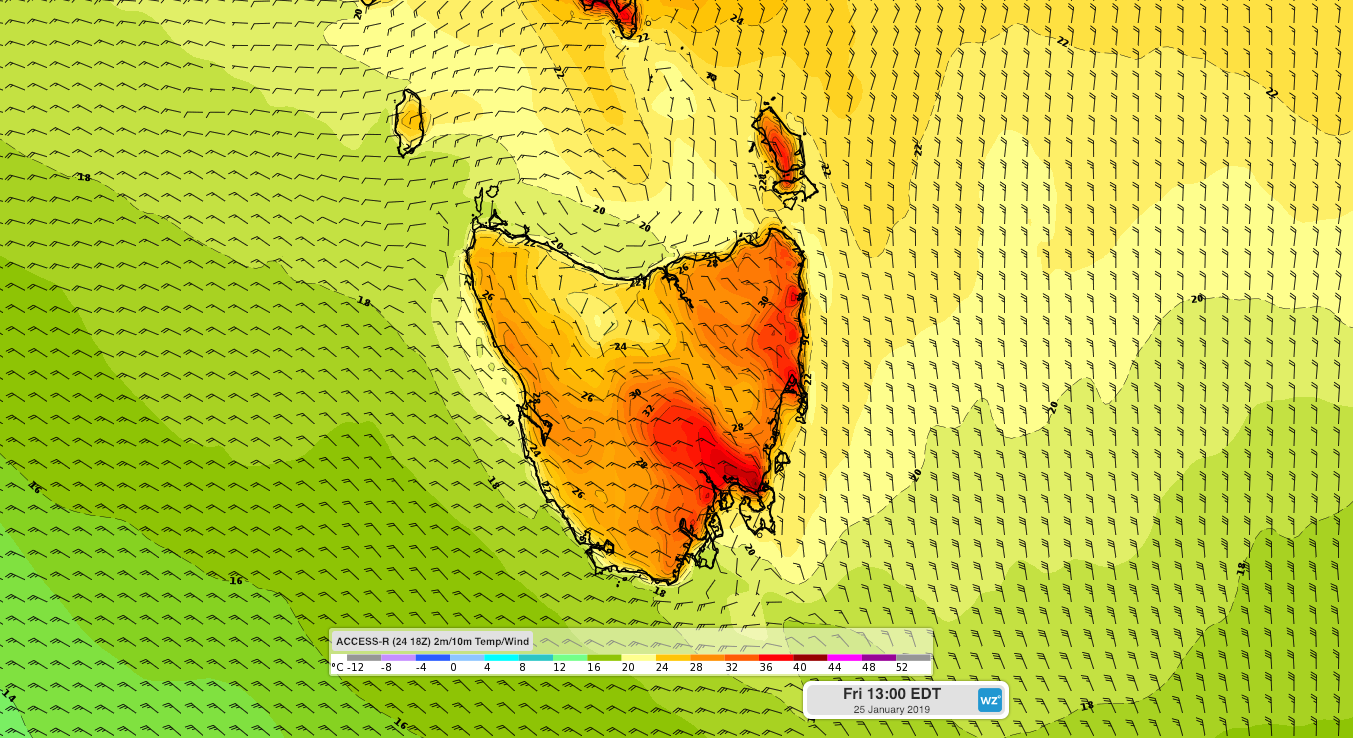 Image: ACCESS-R model data showing hot northwesterly winds affecting Tasmania on Friday.
Hobart had already reached 34 degrees by 11am and is forecast to hot 37 degrees today. This would be the city's warmest day in five years, but falls short of the 41.8 degree record from 2013.
Some exposed areas of western and southern Tasmania registered wind gusts of 80-100km/h on Friday morning.
A cool south to southwesterly change will pass over Tasmania tonight, dropping temperatures and lowering fire danger ratings across the state on Saturday.
Visit http://www.fire.tas.gov.au for the latest information on fires in Tasmania.