Cold front looms for southeastern Australia
Ben Domensino, 8 April 2019
A cold front crossing the Great Australian Bight will pass over southeastern Australia on Monday night and Tuesday morning.
A surge of cold air moving up from the Southern Ocean behind this front will produce a wintry mix of rain and snow in parts of Tasmania and Victoria.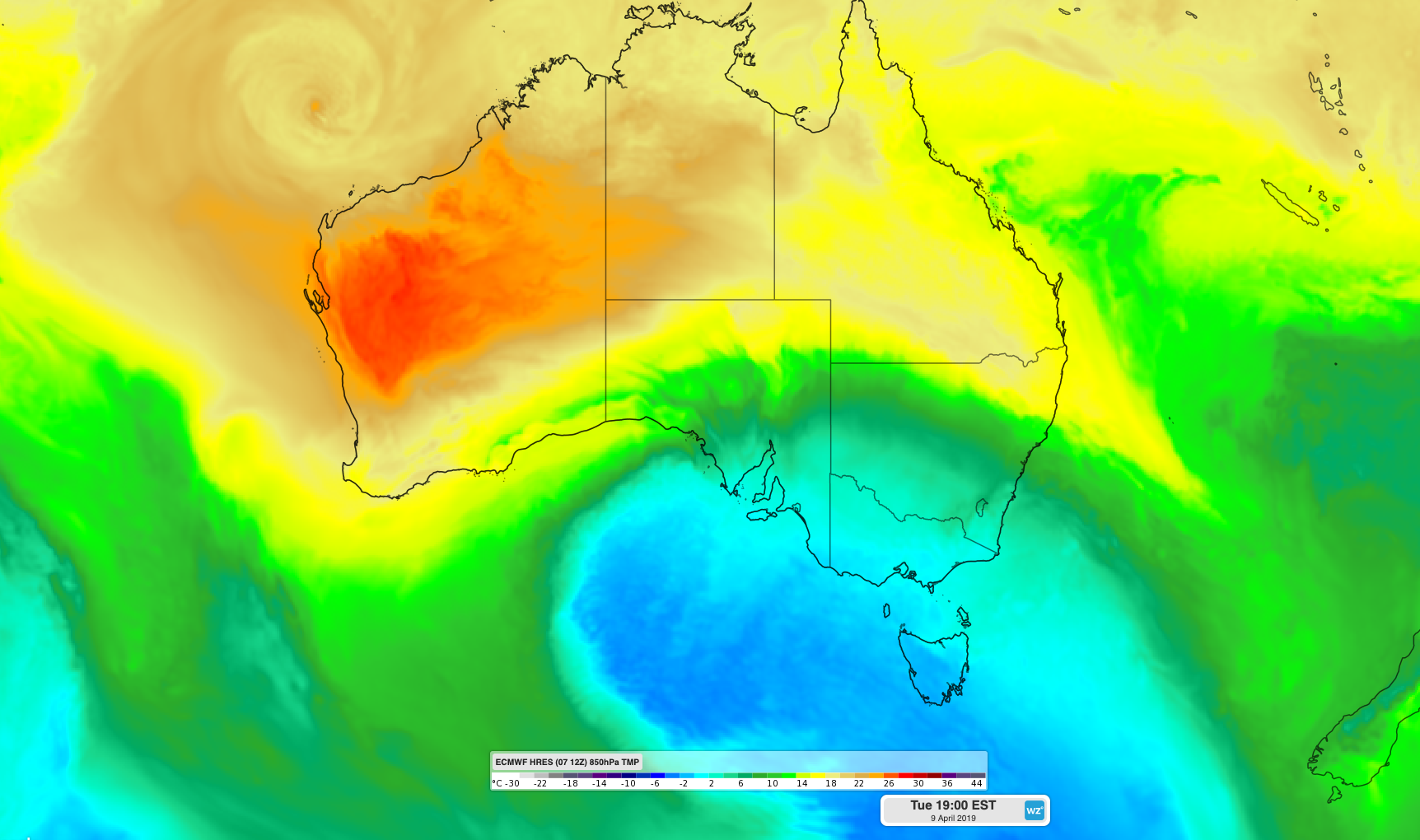 Image: A pool of cold air crossing southeastern Australia on Tuesday.
Snow is forecast to develop in Tasmania by Monday night and could reach down to 700 metres above sea level on Tuesday morning.
As the frigid air spreads north, snow is forecast to fall down to about 1300 metres above sea level on Tuesday.
Hobart is only forecast to reach 14 degrees on Tuesday, which would be the city's lowest maximum temperature since November.
Melbourne should reach the mid-teens on Tuesday, although it will feel a few degrees cooler than this for anyone exposed to the southwesterly winds.
The front and associated pool of cold air will move out into the Tasman sea on Wednesday, allowing calmer and drier weather to return to southeastern Australia.
While days will warm up from Wednesday, clear skies, light winds and lingering cool air will cause a few of chilly nights in southeastern Australia.
Canberra is forecast to experience minimum temperatures of four degrees on Wednesday morning and three degrees on Thursday. Melbourne is tipped to dip to eight degrees on Friday.