Bumper snow season continues
Ben Domensino, 10 August 2018
Australia's ski resorts are enjoying one of their best snow seasons in recent years, with even more fresh powder on the way this weekend.
This week's snow depth at Spencers Creek in NSW was 180.5cm, measured by Snowy Hydro on Thursday. This was a 48.8cm increase from the same day last week and the sixth consecutive week of net snow gain at the site.
The current natural snow depth is about 30cm above average for this time of year, and already makes 2018 deeper than three of the last four seasons. The peak snow depth was below 171cm during 2016, 2015 and 2014.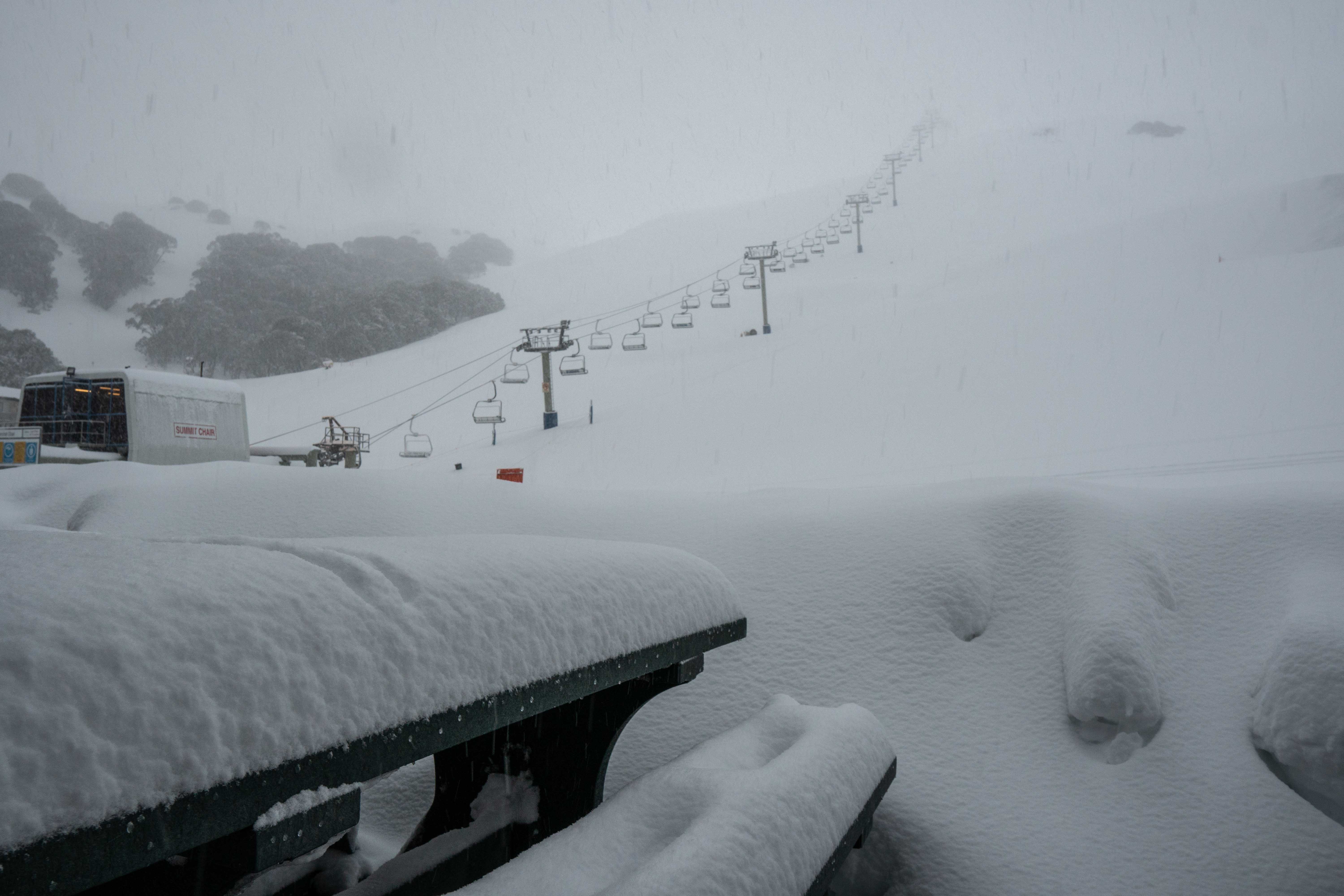 Image: Falls Creek Resort
The snow that fell earlier this week was light and powdery, making it ideal for skiers and snowboarders that braved the windy conditions. Unfortunately, thick accumulations of fresh snow like this that settle on top of a firm base increases the risk of avalanches, which prompted Victoria's emergency service to issue an Avalanche Advice for the state's back-country on Wednesday. Anyone venturing outside of the patrolled ski areas in both Victoria and NSW should consider the risk of avalanches in the coming days.
Another cold front will bring fresh snow to the alps this weekend. Gale force winds are likely to produce blizzard conditions in the mountains during Friday and Saturday morning, before the front arrives. Around 10-20cm of fresh snow should then fall between Saturday and Monday, most of which will arrive on Saturday with the passage of the front.
Looking ahead, models suggest that one or two more cold fronts could be lining up to bring even more fresh snow to Australia's ski resorts during the second half of next week. The snow depth at Spencers Creek could soon be nudging two metres.