Autumn Chills in the Southeast
Joel Pippard, 27 April 2019
After a strong front rolled through, inland areas of the southeast are experiencing their first sub-zero temperatures this year.
Mangalore in Victoria fell to -1 degree overnight, their coldest April morning in 41 years, just missing out on the April site record of -1.1 degrees in 1978.
Southern parts of New South Wales also shivered through sub-zero temperatures, like two degrees below in Goulburn and Marrangaroo.
Unsurprisingly, the coldest temperatures were in the Alps, dropping to a numbing -7 degrees in the Perisher Valley, -6 degrees at Australia's highest station (Thredbo Top Station) and -5 degrees at Mount Hotham in VIC.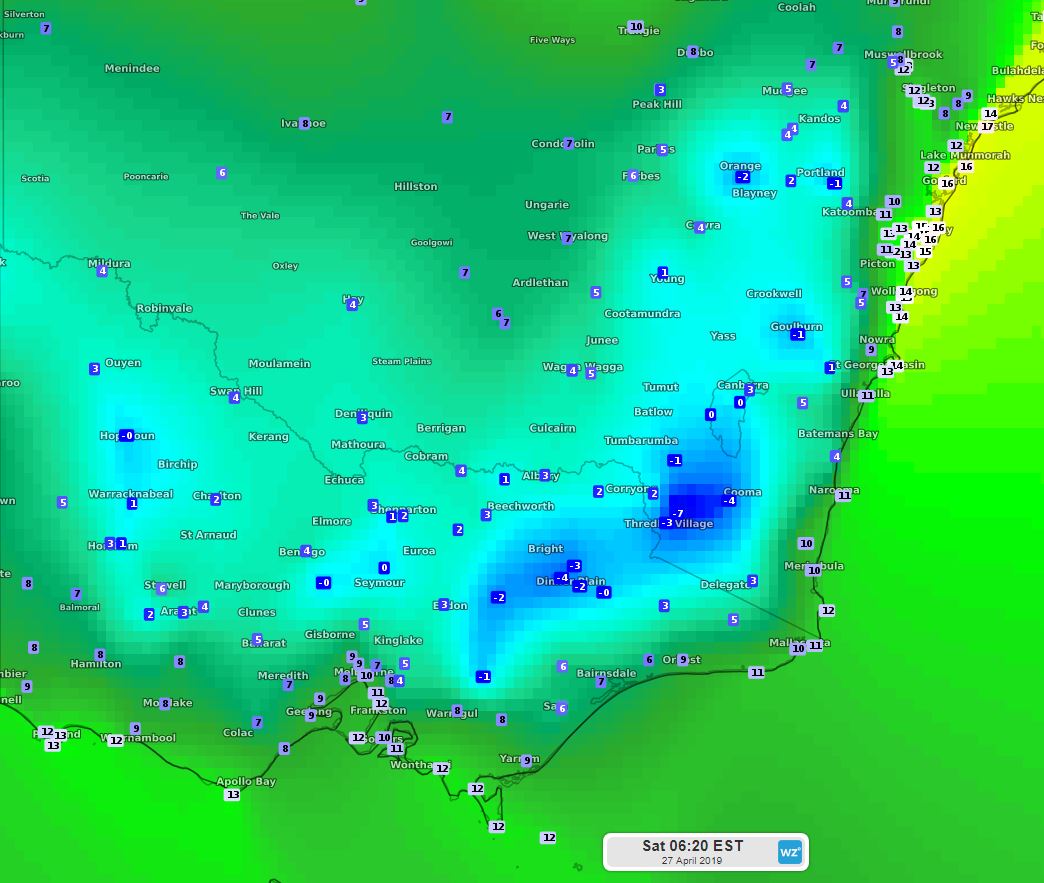 Image: Observed temperatures over the southeast this morning
The high pressure system that moved in quickly after a cold front cleared the skies and calmed the winds, providing the perfect scenario for this mornings chill. Sunday morning will likely be just as cold in most areas. Fortunately, given the time of year, the cold temperatures don't last long when the sun comes out.