Another day, another dust storm in NSW
Ben Domensino, 9 January 2019
Dust storms and thunderstorms swept across southern NSW on Tuesday, covering some farms and regional towns in dirt and delivering welcome rain to others.
Yesterday's dust storm formed ahead of a band of thunderstorms that swept across southern NSW during the afternoon and evening. Blustery winds flowing out from the approaching thunderstorms lifted exposed topsoil into the air, creating an ominous scene as a towering wall of dust engulfed the horizon, framed by dark thunderstorm clouds.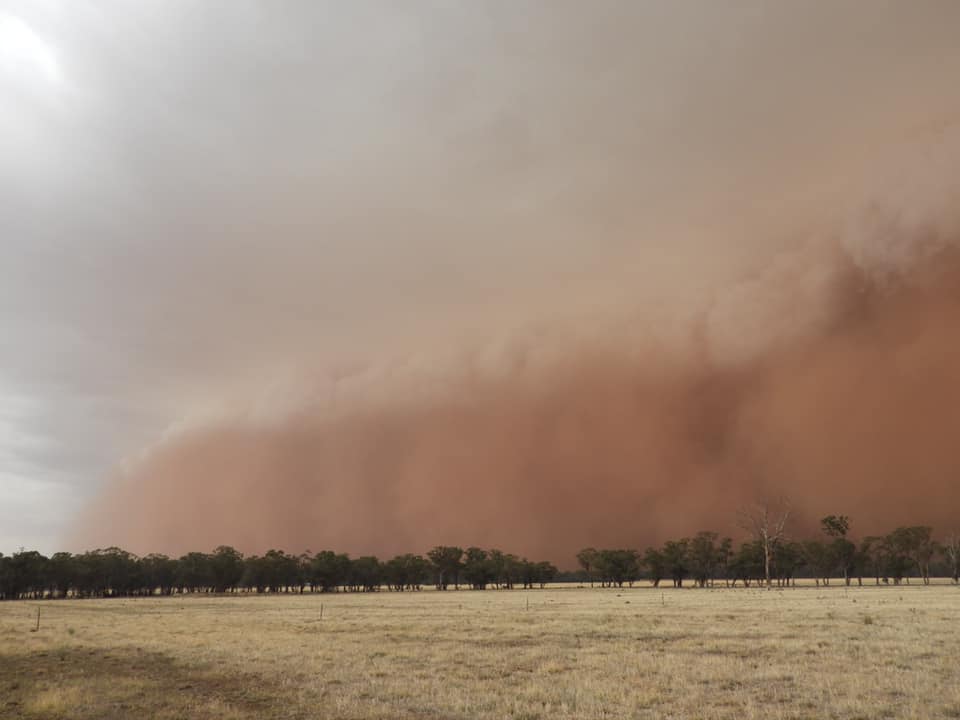 Image: Dust storm at Temora on Tuesday, January 8th, 2019. Photo by Sandy Armstrong.
This was the latest in a series of dust storms that have affected parts of western NSW, northern Victoria and the eastern inland of South Australia during the last few months.
The Murray Darling Basin just recorded one of its driest years on record, with 2018 rainking as its 7th driest of the last 118 years. The prolonged lack of rain throughout last year has left a lot of topsoil exposed, which is frequently being lifted into the air by seasonal thunderstorms and blustery cool changes.
Tuesday's thunderstorms did manage to bring some welcome rain to parts of central and southern NSW. During the 24 hours to 9am on Wednesday, some of the standout totals were 40mm at Oberon, 37mm at Khancoban and 25mm at Murrumburrah.
More dust storms are likely over Australia's parched southeastern inland during the coming weeks, mainly with the passage of cold fronts and thunderstorms.